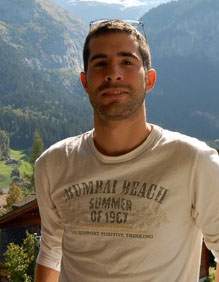 João F. Matias Rodrigues
Postdoctoral Researcher
Christian von Mering's lab
Institute of Molecular Life Sciences
University of Zürich
Switzerland
News
Friday, 22nd March

EU Financial help

A picture is worth a thousand words...Pavel Constantin@cagle.com

Sunday, 17th March

Sorting in linear time

How you can get sorts in linear time using radix sorting. With this approach you can do a really fast in-place sort.

Sunday, 17th March

Developers, developers, developers, ...

One side of microsoft that I am sure not many people knew about...